Unmissable Appointments
Events
2017 June 19th - 21st ETH-Conference on Combustion Generated Nanoparticles
Focus Event: Will Diesel Technology Survive? 
The ETH Conference on Combustion-Generated Nanoparticles serves as an interdisciplinary platform for expert discussions on all aspects of nanoparticles, freshly emitted from various sources, aged in ambient air, technical mitigation aspects, impact of particles on health, environment and climate and particle legislation. The conference brings together representatives from research, industry and legislation.nternational workshop on solutions for eliminating Diesel and gasoline emitted soot from urban air
2017 March 17, 2017 8th VERT FORUM | Zurich/Dübendorf
Combined particle filter and deNOx-technologies
Will blue technology be green enough in the future?  
The VERT forum is an excellent occasion to learn more on the latest trends in diesel filter and deNOx-technologies and their real-world performance. The integration of both, best available particle filter and deNOx-technology is needed to successfully abate particles and nitrogen oxides in diesel and gasoline direct injection engines. The 8th VERT forum addresses these issues and reports on the latest trends.
2017 March 16,  FINAL GASOMEP MEETING| Zurich/Dübendorf
Gasoline-direct injection vehicles
Impact of filters and fuels on emissions of nanoparticles, genotoxic compounds, metals and secondary organic aerosols
With no doubt, the gasoline direct injection (GDI) technology will affect ambient air quality in Europe in the next two decades to come. At the final GASOMEP project meeting, we report in detail on the composition of GDI vehicle exhausts and the impact of fuels and prototype particle filters.
Workshop is free of charge, however registration is required:
2016 September 7th - I
nternational Workshop Soot-free Tehran in Tehran, Iran
UNESCO Chair in Water and Environment Management for Sustainable Cities together with
Tehran Air Quality Control Company (AQCC) and VERT association of BAT Soot filters 
 International workshop on solutions for eliminating Diesel and gasoline emitted soot from urban air
(Background, lessons learned in Europe, solutions for Tehran)  Workshop will be in English | Participation is free of charge,

2016 June 21st -
4th International Workshop in Nanoparticle Emissions from Heavy-Duty Vehicles in Haifa, Israel 
Faculty of Mechanical Engineering, Technion, Haifa
Workshop will be in English
Participation is free of charge, however registration is required: Register here
An exhibition will take place in the Conference lobby, where the leading industries will demonstratetheir latest developments in the field of nanoparticles filtration and measurement technologies.
2016 June 13th -16 th - 20th ETH-Conference on Combustion Generated Nanoparticles 
ETH Centre, Zurich, Switzerland
Focus Event: Particle Filter Quality under Real World Conditions
Efficient and durable emission control of motor vehicles is a necessity to mitigate air pollution in cities. The focus event will show how to do it with respect to particle filter technology. Experience will be presented from administrative authorities by Dr. Alberto Ayala, CARB, but also from filter and engine manufacturers. Results of emission control in modern and older bus fleets and in construction machines are shown, and a systematic control approach including inspection and maintenance will be suggested.
2016 March 18th - 7th VERT® Forum in Zurich/Dubendorf/Switzerland
Cordially invited are representatives of the involved industry, government, current and future members of the VERT® association and those, curious to learn more on latest developments of filter technologies.
2016 March 17th - VERT® Gerneral Assembly in Zurich/Dubendorf/Switzerland
(for VERT® members and by invitation only)


2016 January 12th - 13th - 
VERT Iran workshop on UFP Health Effects and Diesel Particle Technologies. Theory and Practical Applications

 
Presentations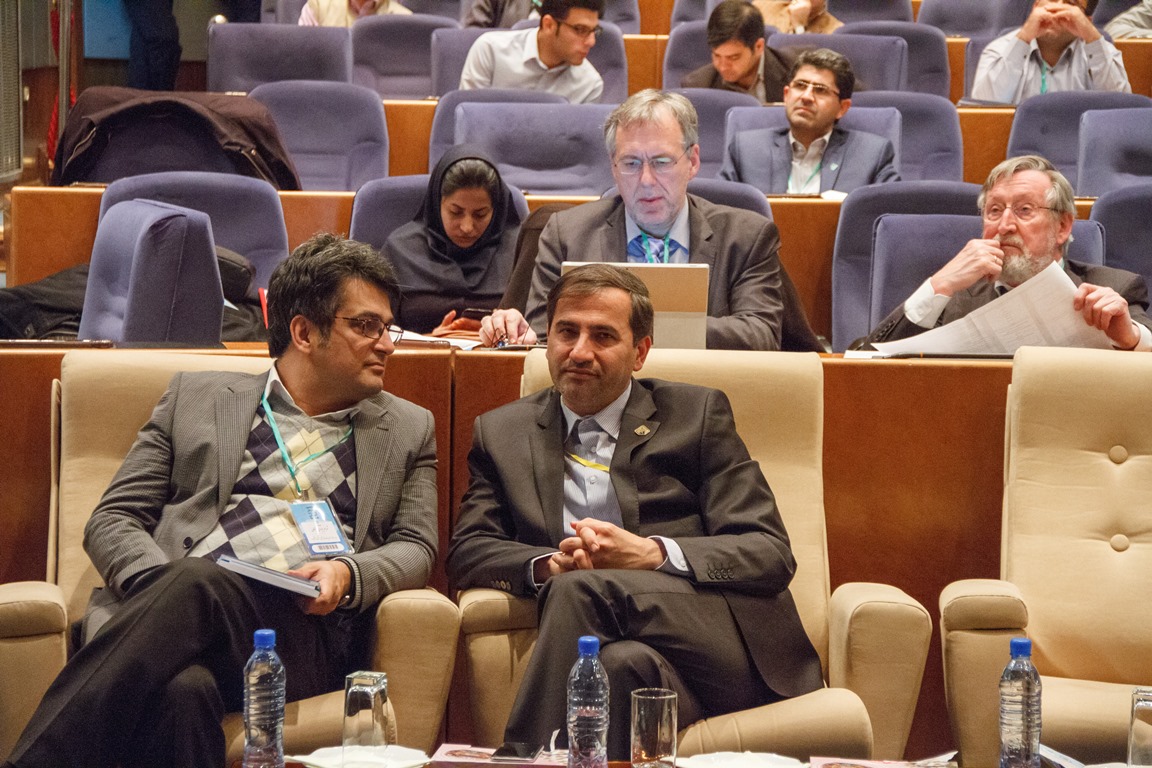 2015 June 28th - July 1st 19th ETH Nanoparticle Conference in Zurich/Switzerland
The ETH Conference on Combustion Generated Nanoparticles provides an interdisciplinary forum for expert discussion in the field of combustion-generated nanoparticles, covering topics such as technical aspects as well as environmental impact, health effects and legislation. The conference addresses characterization methods of nanoparticles for research, type-approval, manufacturing control, in-use compliance testing and progresses of internal and external emission control of internal combustion engines and other combustion technologies.
2015 April 15th - 16th Private Public Partnership for elimination of ultrafine particle emissions in Iranin Tehran/Iran
(by invitation only)
VERT® is co-organizer of this 1st Iranian stakeholder meeting on reducing diesel particle emission
High air pollution in Iranian cities is of concern to authorities in view of public health. Ultrafine particles (UFP) emitted from combustions engines have been identified as the most toxic component of the polluting mixture. Consequently, the Iranian government decided to start elimination by retrofitting of HDV and initiated new emission legislations for diesel vehicles. Both, national and international engine industries and experts are now challenged to comply according to the new upcoming standards.
>> Report of the first Iranian PPP meeting and stakeholder process
Catalyzed particle filters are now standard in Euro-VI diesel vehicles. They are widely used to retrofit older engines, both for on- and off-road applications, but not yet for particle emitting GDI vehicles. The 6th VERT® Forum will present latest trends in filter developments and their applications in many fleets worldwide.
2014 September 8th - 9th 3rd International Workshop Nanoparticle Emissions from Heavy-Duty Vehicles
DPF Retrofit Kick-off Meeting for Public Bus Fleets in Tel Aviv/Israel
Organized by: TECHNION ‐ Israel Institute of Technology, Israel Ministry of Environmental Protection and VERT®Association