Tehran
DPF Retrofit Project in Tehran, Iran 
High air pollution in Iranian cities is of concern to authorities in view of public health. Ultrafine particles (UFP) emitted from combustions engines have been identified as the most toxic component of the polluting mixture. Consequently, the Iranian government decided to start elimination by retrofitting of HDV and initiated new emission legislations for diesel vehicles. Both, national and international engine industries and experts are now challenged to comply according to the new upcoming standards.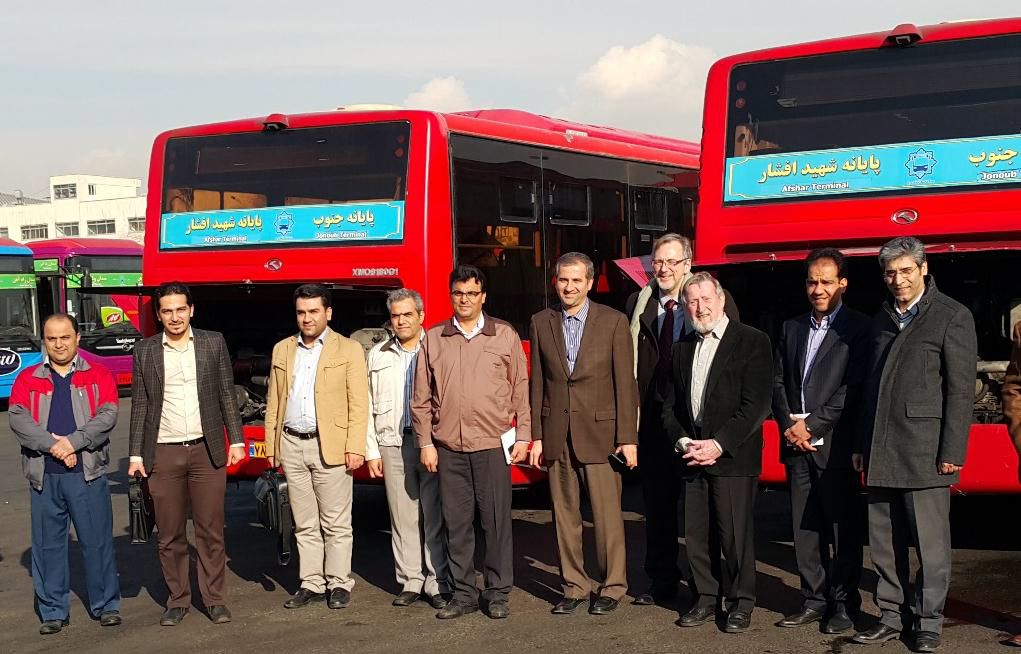 In January 2014, the City Council of Tehran decided to mandate 
the retrofit of the public bus fleet of the capital. The mandate pointed out the need of a pilot test followed by a large scale project. All in all, 6,000 public busses are affected, while the first step targets 2,000 busses. After this it is planned to roll out the program to other cities in Iran.
The project is organized by the city-owned Air Quality Control Company (AQCC) based in Tehran and supported by the Sharif University of Technology, the Tehran City Bus Company, VERT® association, TTM and aurigna consulting. Since VERT® is to oversee the verification process, a test engine lab was provided in Tabris for approval of DPFs in Iran. After that, a number of busses were equipped with DPFs and tested under operation conditions on Tehran city buses VERT certified systems with local aprovement can be used for retrofit. 
Within the first phase 1,200 VERT® certified DPF systems will be retrofitted on city busses until March 2016.
In April 2015 VERT®, TTM and TÜV Süd initiated a Public Private Partnership event in Tehran which was the kick-off for a Stakeholder process with the goal to define and place a national DPF requirement for all onroad diesel engines in Iran.
For more information please read VERT® Invited for DPF Retrofit Project in Tehran/Iran – 2000 Public Busses or contact This email address is being protected from spambots. You need JavaScript enabled to view it..