VERT Scientific Committee
The global success of VERT's activities is based on continuous scientific efforts of its member companies and the VERT scientific network. All scientific examinations are coordinated and led by persons with a strong background in technologies to reduce the health burden of emissions generated by combustion engines.
Currently, the VERT Scientific Committee has three members. They were appointed by the VERT board.
Dr. Andreas Mayer, Chairman of the Scientific Committee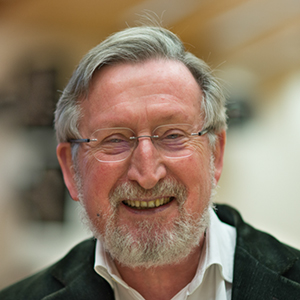 Expert on supercharging and engine emission control. Graduated from Technical University Karlsruhe; joined BBC-Switzerland for gas turbine flow research, engine supercharging and pressure wave machines. Founded TTM 1990 for independent emission research and engineering. Leadership of research and emission control projects in Switzerland, EU, USA, Canada, Latin America, China, Iran, Israel, and India. Introduced 1994 the solid nanoparticle number counting criterion PN to properly address health effects and control filtration quality, which was adopted by EU for Euro 6. Promoted the development of respective metrology and instrumentation including field testing and PTI. Initiated the ETH-Nanoparticle Conference 1997. Introduced the VERT DPF-certification worldwide since 1998. Published over 80 papers on supercharging, structural ceramics and emissions; author and co-author of five books on particle elimination. Received the Redtenbacher award 1962, SAE-Fellowship 2005 and Dr.med.h.c. 2010; Now serving as Chairman of the VERT Scientific Committee.
Professor Dr. Jan Czerwinski

Graduated from the Technical University Vienna; Ph.D. about combustion in SI-engines. Professional experience in diesel injection- and combustion systems (Voest Alpine Automotive, A)and engine turbocharging systems (BBC/ ASEA Turbo, CH). From 1989 to 2019, professor for thermodynamics and IC-engines, head of the laboratory for exhaust emission control (AFHB), of the Berne University of Applied Sciences, Biel-Bienne, CH (BFH-TI). Expertise in legislated and non-legislated emissions of IC engines, as well as quality testing and control of exhaust after-treatment systems. Coworking with VERT since beginning 1993 and performing with AFHB the majority of VERT quality tests. Coworking at the organization of the ETH-Nanoparticle Conference since beginning 1997. Member of Societies of Automotive Engineering SAE: USA, Switzerland, Austria, Poland, and member of the VERT Scientific Committee. Honorary member of PTNSS Polish Scientific Society of Combustion Engines (2007); KONES European Science Society of Powertrain and Transport (2008); nominated as SAE Fellow (2009). Author and co-author of more than 250 technical publications: engine technology, emissions, and environment. Currently, serving as consultant and member of the VERT Scientific Committee.


Here you can find the laudation for Professor Czerwinski on the occasion of his farewell from Berne University of Applied Sciences. 
Thomas Lutz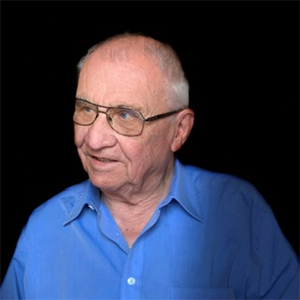 Former senior scientist at the Swiss Federal Institute of Technology (ETH). Graduated from ETH and starting the career at ETH, being involved into the development and applications of pressure wave machinery in cooperation with BBC, RR, Sun Oil etc. Lecturer for Nonsteady Flow in Ducts during 14 years. Co-initiator of the development of the common rail fuel injection system in the seventies. Introduction of systematic emission measurements at the combustion engines lab of ETH and consultant with respect to emission regulations for the Swiss government. Author of the proposal for a later realized regular emission control I/M concept for cars. Consultant also for a Swiss NGO to support their I/M program in Central America and Indonesia. Besides project manager of the VW hybrid field test with 20 prototypes in Zurich and the development of a DI-version with a common rail fuel injection system and a unique high efficient suction controlled high pressure pump in the ninties. After 5 years as a member of the project management of the 150 years jubilee of ETH of 2005, again engaged at the combustion engines lab and since 2015 consultant for VERT as I/M specialist. VERT Scientific Officer since 2019.